Thank you to the 100+ students (18 years and under) who took part in the 416 Run Challenge for students and challenged themselves to run/walk 416 kilometres.
Registration for the 416 Run Challenge for students is now closed.
If you are still on your 416 kilometre journey, remember you have until July 31, 2021 to log your kilometres!
Once you complete your 416 Run Challenge, you can challenge yourself further by entering one of our virtual races!
Check back again in the Fall to learn what new and exciting challenge we have planned for next year! Until then, stay safe, keep running and remember #womensetthepace!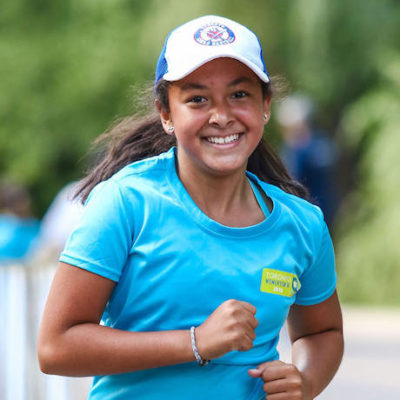 Students have until July 31, 2021 to complete their journey of 416 kilometres by foot (walking or running) which they can track on their virtual map on their personalized dashboard. They will be linked to a student community of runners and walkers, along with a coach for training and motivation support.
You can live, and participate, from anywhere in the world. Feel free to put in your kilometres outdoors or indoors, treadmill or trail. Running or walking. In the city, the country, in Toronto or beyond. It's up to you. You set your own pace and we'll be here to support you with training tips and coaching.

Registration closes on February 28, 2021.
416km. Swag. Training Tips. Coaching.
When you register, your 416 Run Challenge for Students kit will be sent straight to your home, jam-packed with a 416 Run Challenge branded neck gaiter to keep you warm and protected, a 416 Run Challenge Bib, and other great sponsor offerings.  We are also excited to include a $25 Asics e-card to help ensure you have fresh kicks (or apparel) for your 416 kilometre journey.
Students will also have exclusive access to bi-weekly coaching with motivation tips along with access to a coach to email for challenge related questions and support!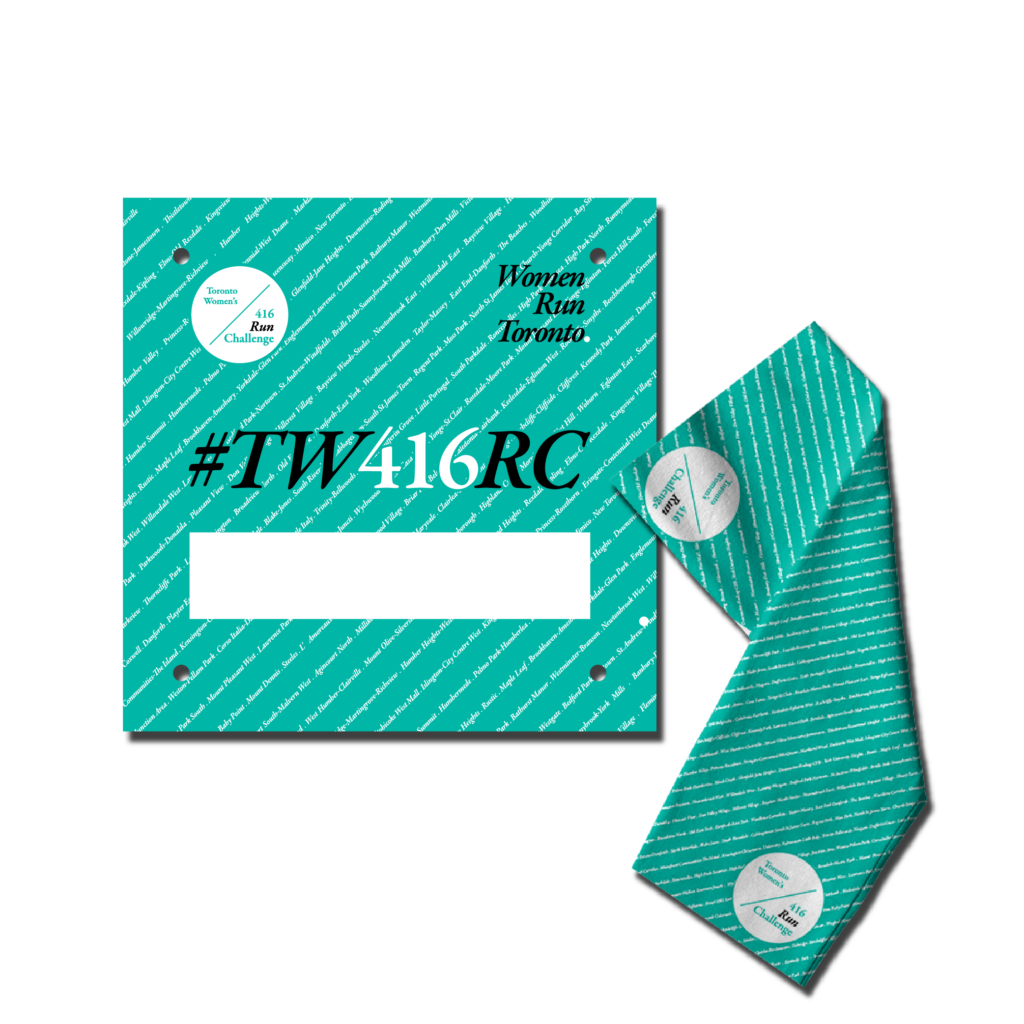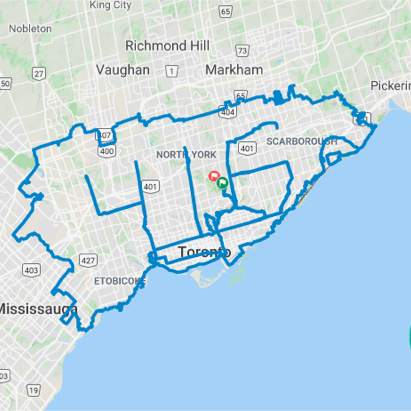 It's easy to upload and track your progress. Login to your dashboard on Race Roster, click on your 416 Run Challenge for Students tracking link and enter the distance you cover each time you go for a run or walk.
You can use a fitness training app, such as Runkeeper, Garmin, Apple or Strava, to track your distance. Then, simply enter that distance you ran/walked into your 416 Run Challenge tracking page. If you don't use a fitness tracking app, no worries, go ahead and use the honour system and simply enter your distance. Please note that the entry of your km's is based on the honour system and to ensure that this fair for everyone, we will be monitoring the tracking page entries.
You will be able to easily see your progress on the 416 Run Challenge map as well as view the student leaderboard.  Remember, you can upload your data from the day you registered until July 31, 2021. You have all the way until July 31, 2021 to complete your Challenge, so don't sweat the little things.  Just keep moving and challenging yourself as you set your pace. And have fun!
Learn More
We are committed to supporting a wide range of local charities including: Pediatric Oncology Group of Ontario (POGO), Second Harvest and Sistering. While fundraising is not required, some find that having a purpose greater than them helps with motivation and a sense of achievement.
Charity Partners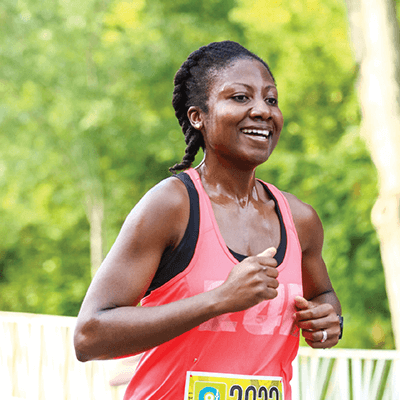 What's a memorable event without great gear? Look good as you log your kilometres or reward yourself when you cross the finish line. Either way, get access to exclusive 416 Run Challenge swag – only for participants! Check out the Store here.
Shop Now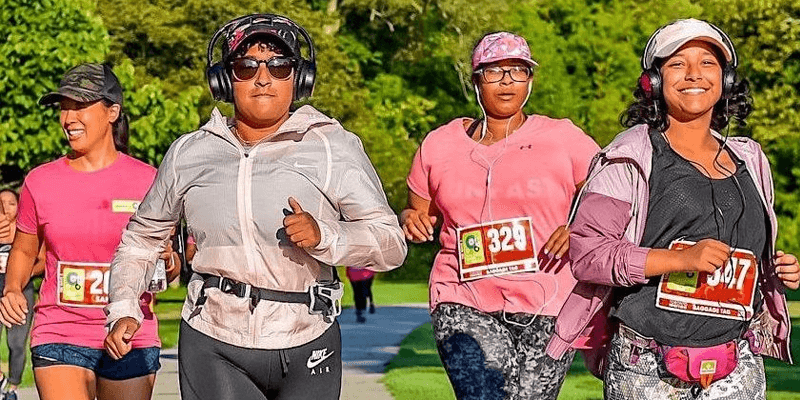 Give your body what it needs to perform at its best as you take on your 416 Run Challenge. With help from our friends at Ozery Bakery, we've got you covered with training programs and nutrition tips for every level of fitness.
Learn more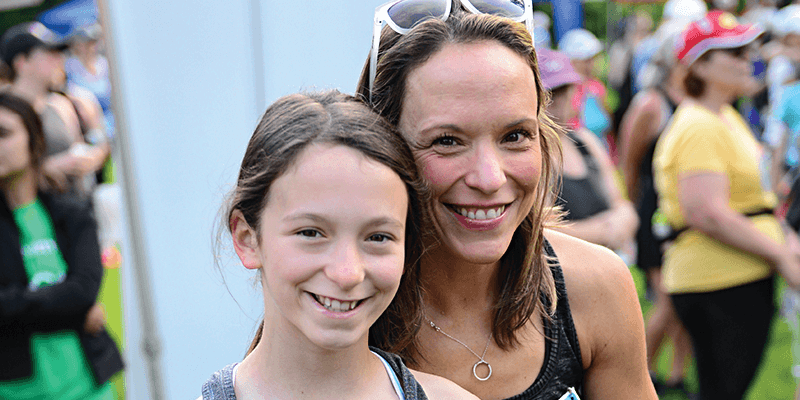 Frequently Asked Questions
We are here to help. Please visit our Frequently Asked Questions page for more details about the 416 Run Challenge. If you still have questions, we will work to answer all of them.
Learn more


The 416 Run Challenge is presented by the Toronto Women's Run Series, one of the most popular women's race series in the country. We are Toronto based and committed to supporting other women owned and operated small businesses.