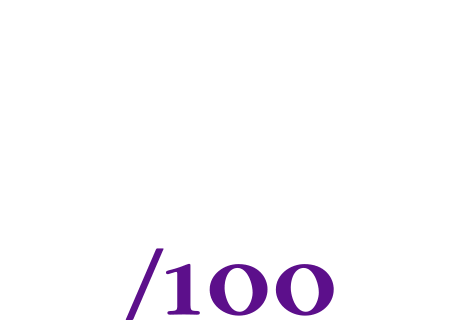 100 Activities. Your Goals. Your Pace.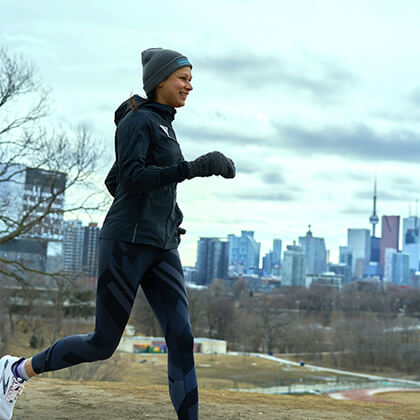 The Women Set the Pace/100 Challenge is here to keep you motivated all winter long.
It's challenging, fun and simple.
The goal is to complete 100 activities between January 1 and April 30, 2022.
Get moving, hit your WSP/100 – and celebrate.  That's it!
You choose your activities. Run, walk, spin, swim, cycle, skate, gym, yoga or hit the gym – the most important thing is to keep moving towards 100.
Do something daily. Do something more than once a day.  Do it solo or challenge your training partners, family, friends to join in.
Your pace. Your choice. Your WSP/100!
How it Works
It's easy to get going.
The WSP/100 Pace Kit includes everything you need: limited edition, custom endur performance socks, WSP/100 logbook, pocket journal, stickers, souvenir keychain and more.
Record your goals and track your progress in the WSP/100 training logbook or online on the Race Roster Activity Challenge Tracking Page.
Pace Kit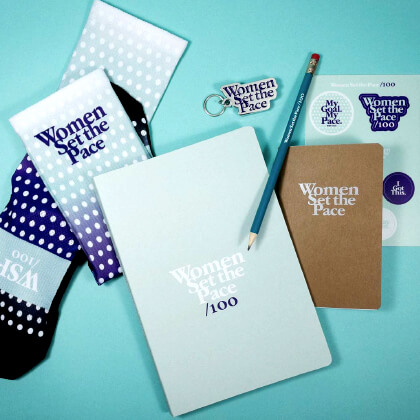 When it comes to setting a pace, our race community has always demonstrated how to do that for themselves and for a good cause.
As part of the WSP/100, we're inviting you to keep the momentum going and fundraise for our long-term charitable partner, Pediatric Oncology Group of Ontario (POGO) to support those living with childhood cancer.
Shop exclusive WSP/100 Merchandise.

The Women Set the Pace/100 Challenge is presented by the Toronto Women's Run Series, one of the most popular women's race series in the country. We are Toronto based and committed to supporting other women owned and operated small businesses.