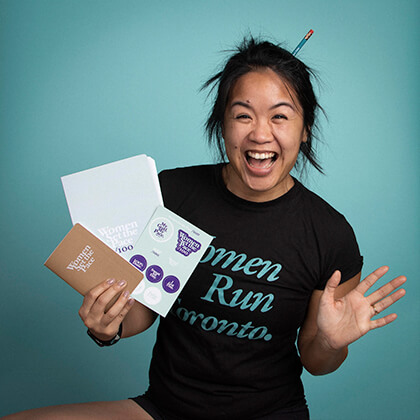 We are really excited to send your Pace Kit to welcome you to this event.
Your Pace Kit will be sent right to your door and it's jammed packed! Great news is your WSP/ 100 entry fee includes free domestic ground shipping!
Register now as the WSP/100 Pace Kit is exclusively available in a limited edition of 1000.
The limited edition, custom WSP/100 endur performance socks are designed to be worn for your run, ride, workout, adventure hike, workday, skate and everything in between. Move seamlessly throughout your day with non-stop performance, style, and comfort.
Our WSP/100 socks feature the Women Set the Pace/100 branding on the rear calf and top of the foot.
endur performance socks are reinforced in high-impact areas for optimal comfort and performance without any unnecessary bulk.
Additional technical features include: strategic venting, 360 arch support, seamless toe closures, an engineered heel, and moisture-wicking yarns. Performance has never looked and felt so good!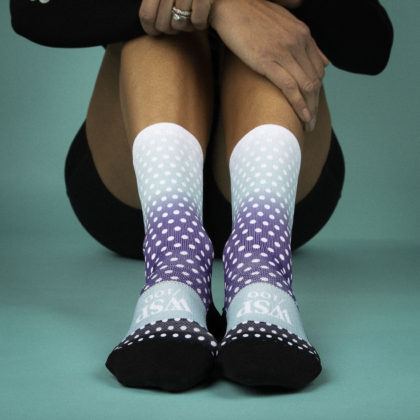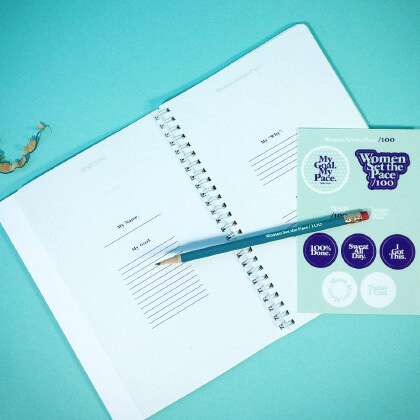 The WSP/100 training logbook is designed so you can go "old school" while keeping track of your goals, accomplishments and momentum and anything else you want to capture. Featuring numbered pages from 1-100, there is a page for each one of your 100 activities.
We've also tapped into some of our running and wellness experts to pass along their words of wisdom in the training log to inspire you and share some practical tips and tools to keep you motivated as you go.
But wait, there's more!
This pocket journal has plenty of room for you to note new ideas, training reminders, fit tips or even grocery items. We have also designed some cool motivational stickers and a WSP/100 custom pencil. And to top it off, this specially-designed WSP/100 souvenir keychain can commemorate and remember your achievements.
Also included in your Pace kit is a $25 Asics e-card*(valid with a minimum spend of $100) as well as a 90-day free trial to the Runkeeper Go training app and more sponsor give-aways as well as access to our exclusive WSP/100 merchandise.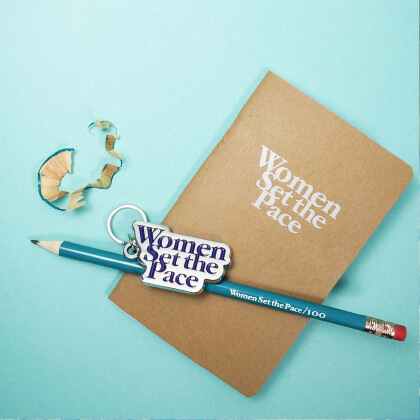 Shop exclusive WSP/100 Merchandise.

The Women Set the Pace/100 Challenge is presented by the Toronto Women's Run Series, one of the most popular women's race series in the country. We are Toronto based and committed to supporting other women owned and operated small businesses.